Distinctive Lions Will Live Better Lives Thanks to Genetic Testing
Scientists thought there was something different about the  fifteen lions living in the rundown Addis Ababa Lion Zoo.  The male lions living in the Ethiopian zoo have large, dark brown manes that extend down their chests through their front legs, down their backs below
their shoulders and the length of their belly through the groin. These male lions are also smaller in body size than their cousins from eastern and southern Africa.  These distinguishing features  in the Addis Ababa Lions made the biologists think this group of lions are  distinctive, and in fact, made them wonder if they could  be the relatives of an extinct lion subspecies.
It had been speculated that the Addis Ababa lions might be the last pure relatives of North African Barbary lions or South African Cape lions, both subspecies now extinct. Or could these 15 lions be a completely genetically distinctive population of lion?
The lions are descended from a private collection of the last Ethiopian ruler, Emperor Haile Selassie, who captured their ancestors from the wild and brought them to his palaces in the 1940's.  Today, these lions live in the same holding pens as the first lions captured, only now the  zoo is in poor condition and the lions are lacking proper nutrition, and inadequate space.
Addis Lion zookeepers became so overwhelmed caring for the lions that they reached out to their German "sister city" Leipzig, for help. Vets from the Leipzig zoo traveled to Ethiopia to check the health status of the lions.  While examining the lions, a team of vets took blood samples for genetic investigations  for an international breeding program in case the results confirmed these lions are their own subspecies or perhaps their own genetic construction.
Friends, I have something very serious to talk about with you. It is the water crisis in Kenya.
Imagine being super thirsty. Then imagine that you can't just go to the faucet, the fountain or reach for a bottle of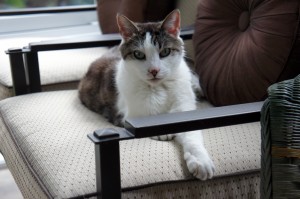 water. Imagine that you are tired and feeling desperate because there is no water for you and that you might have to walk for hours and even a couple of days to reach a water source.  Imagine you have small children dependent upon you in this desert, with no food or water and you have to walk for days in search of relief.
Take a moment and try to Imagine
There is a water crisis in the Horn of Africa.
Right now an estimated 10.7 million people in Ethiopia, Somalia and Kenya are trying to survive the worst drought in 60 years.  Families are forced to walk as long as 30 days to find food and water. Herds of livestock, the primary livelihood  for many of these families, have perished in the drought.