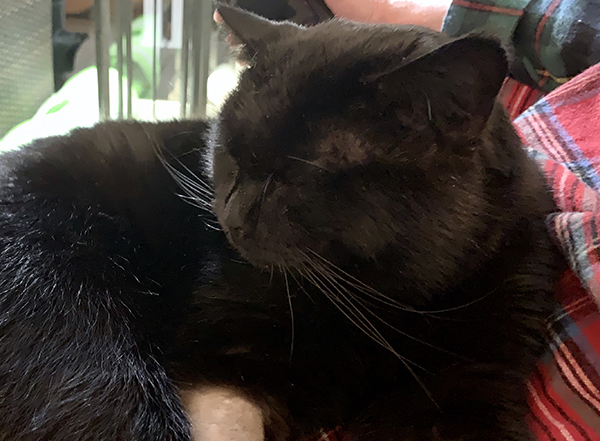 bob's first Indoor thanksgiving
Bob's first indoor Thanksgiving is here! This year of social distancing has brought many changes for most of the world's citizens. Sometimes anxiety and fear and sometimes weariness of all the steps necessary to keep our loved ones safe. But out of these difficult times, sometimes we find bits of joy and one of those joyful moments was when Bob came to our front door.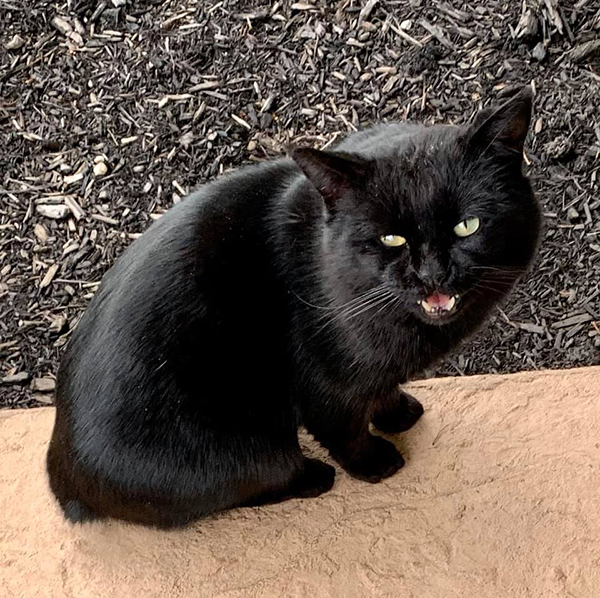 What About Bob? Our first meeting
Bob showed up on our porch sometime in March of this year. One day he was sitting on the front porch when I went to get the mail. I asked him where he came from and if he had a home. Bob, a cat of few meows, was short on answers. He didn't seem afraid of me and I couldn't see a collar.
I asked Paul if he had met Bob, the black cat. He asked," Bob?" And I said, well he doesn't have much of a tail so I was calling him bobcat and so Bob for short. Paul replied he saw the outdoor black cat with no tail a couple of times hanging out on the front porch.
Bob is now a member of the family
We thought maybe he was just passing through or was a neighbor's cat. But as it turns out, he didn't have a home and he chose us.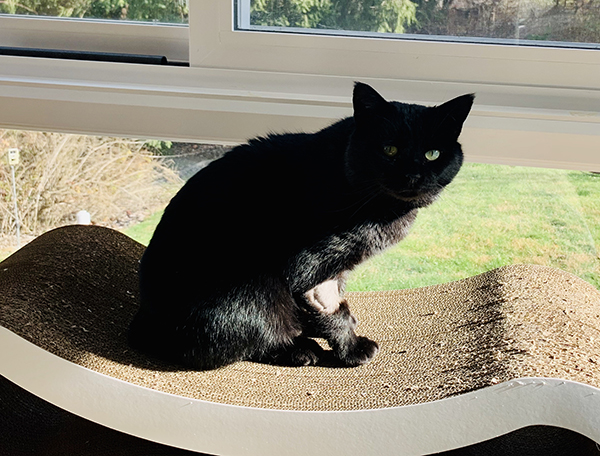 Bob's first visit to the veterinary clinic was on July 2. He got the works. Full check up, neutered, vaccinated and bloodwork for an overall evaluation. He needed to be treated for parasites and an impressive mite ear infestation. (shiver). Poor guy was struggling.
After five or more visits, we've lost count, and one last dental surgery for infected gums and a few teeth extractions. When he came home from the oral procedure he was aloof for a few minutes. But it didn't last long.
Bob is such a nice cat. He is so gentle and calm. We wonder if he is just so grateful to be indoors and safe. No longer hungry or running for his life. No more pesky mites in his ears. He is truly so sweet and we are grateful he has joined our family. And today we celebrate Bob's first indoor Thanksgiving.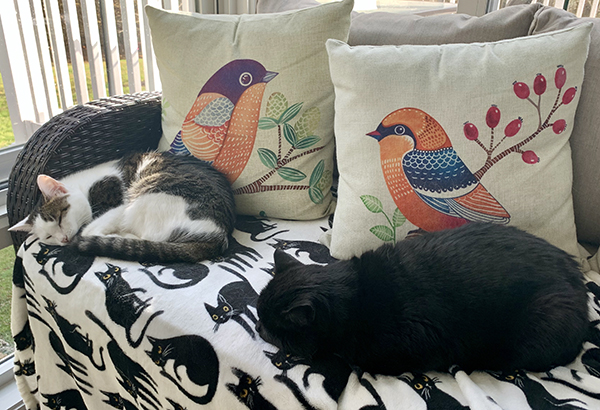 Healthy, Happy and Safe
Bob is all better! He has more energy and has even begun playing with toys. Annie has even stopped hissing at him. We worried how Bob would react to Annie's hissing but every time she hissed he would just sit down and hang his head.
Now that Bob's teeth and gums are healed, Annie has stopped hissing and we even caught them both taking a nap on the same sofa in the sunroom! Progress.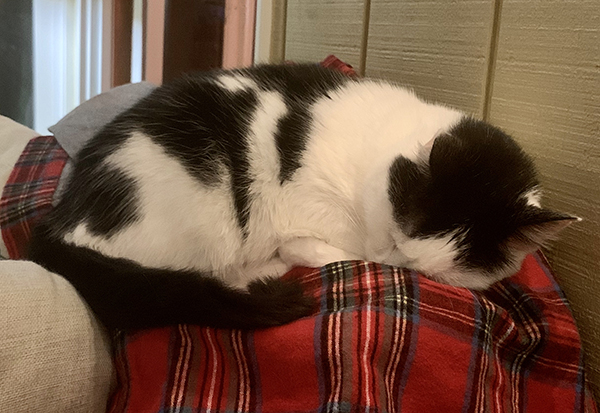 Eddie welcomed Bob from the start. The two cats were taking afternoon naps together even before Bob came inside. Here is a photo of Eddie and Bob visiting each other one afternoon.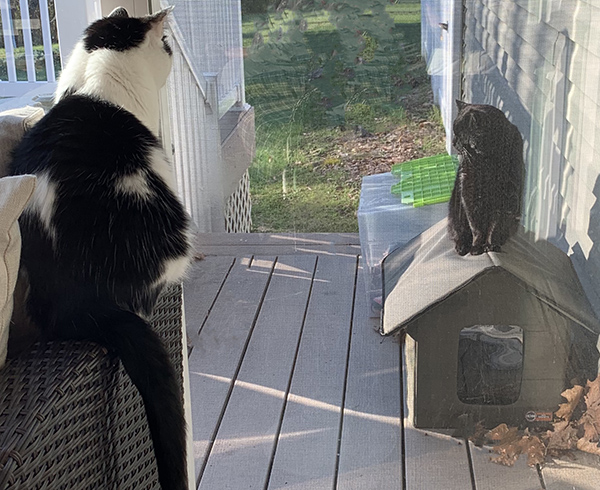 Annie and Eddie still best buddies
Annie and Eddie are still best buddies. Most of the time, where you find one, you will find the other. They wrestle and play and have a few spats but mostly they are together. It is heartwarming every time we see them snuggled up even all these years later now.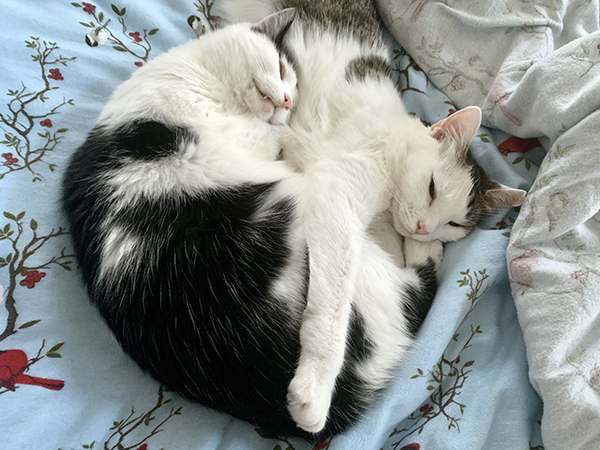 cats, comfort and Joy. Happy First Indoor Thanksgiving!
We hope you find comfort and joy in your home this holiday season. Cats can bring happiness and sparks of joy to our lives many times during every day. For this we are grateful.
We are grateful to you too for spending time with us and for being part of The Tiniest Tiger community. Wishing you a Happy Thanksgiving to you and yours.