This Valentine's Day if you are looking for a the purrfect gift for the cat lovers in your life, we have a couple of suggestions that help out big and small cats.
Buy a Bracelet to support Obadiah the Lion at ARK R.A.I.N. Wildlife Sanctuary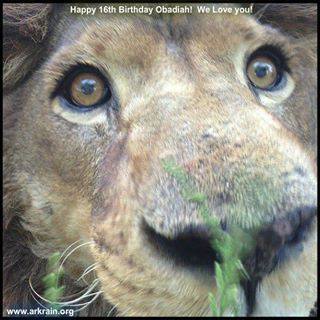 Obadiah, came to Ark RAIN when he was only 6 days old.  The sanctuary heard about a woman  illegally breeding and selling lion cubs to the public. They drove out of state to find the cubs but there was only one left to rescue. They brought him back to Ark R.A.I.N. Wildlife Sanctuary and  named him Obadiah.