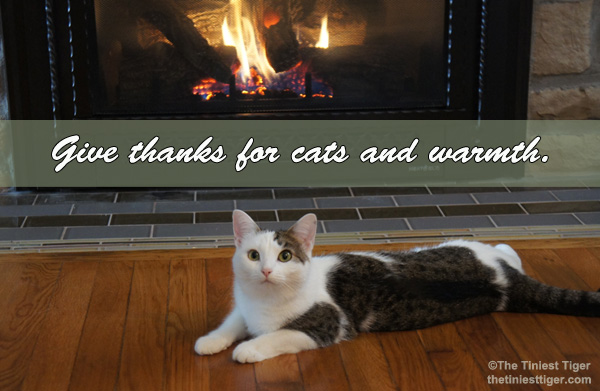 This post is sponsored by Rachael Ray Nutrish. All thoughts and opinions are our own. As always, thank you for reading and supporting our sponsors.
The Polar Vortex Returned With an Icy Blast
Typically we have Fall days with mild temperatures to enjoy the autumn leaves. Usually November is sweatshirt weather  and the cats are able to play all day in the sun room. The weather is normally mild enough that we can leave the doors open to the enclosed sun room and not even have to fire up the furnace.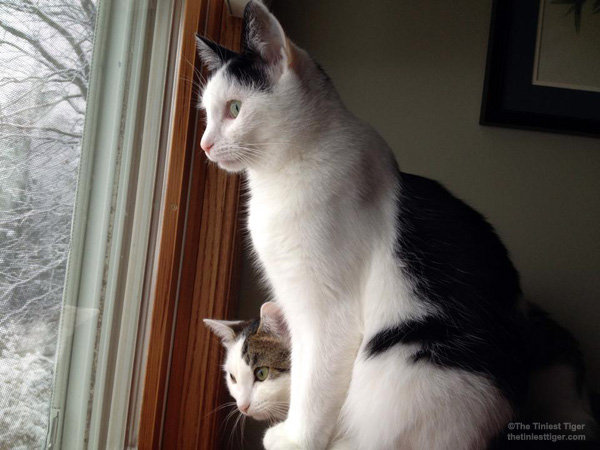 But this November, the polar vortex returned with an icy blast and brought with it the first significant snow of the season. Eddie and Annie watched the snow falling with great interest from the warmth of their bedroom perch. With their sun room privileges limited due to the cold, the three cats play, wrestle and sleep by the warmth of the fire.
Cat Naps By The Fire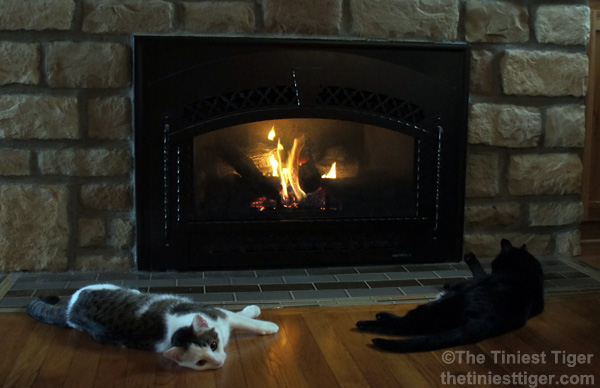 The cold weather reminds us to slow down a bit as we prepare for the winter ahead. I  admit that I like the feeling of being cozy by the fire, drinking hot tea with a good book and the company of our cats.  Paul's mom loves the fireplace too because it helps keep her warmer and she enjoys watching the cats play.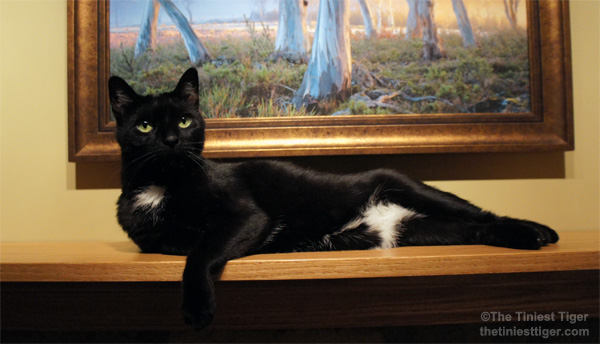 When Mercy has had enough togetherness with Annie and Eddie he heads to higher ground. Mercy has staked his claim to the mantle above the fireplace. Not only is it super warm but he can survey the entire house from this vantage point. Annie and Eddie have not challenged Mercy for this space. They seem to know that their older cousin needs his alone time.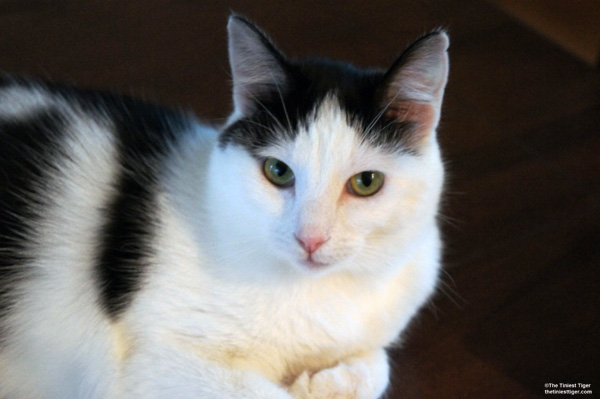 Eddie prefers to sit a bit further away from the fire but still bask in its glow. I often find him curled up on the ottoman close to Paul's mom on the afternoons the fire is burning.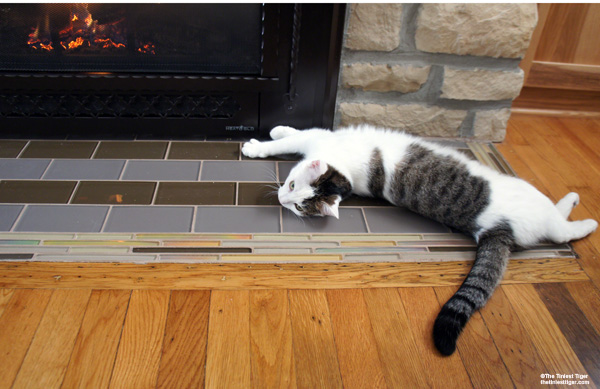 And Annie, well she pretty much camps out by the fire. Even when the fire is out, she will stretch out long and wait until we light it again.  Times like these make me feel warm inside too as I give thanks for our cats that enrich our lives and make our family complete. I am also grateful for the safety and shelter of a warm home. So much to be grateful for. This week along with so many other things, I give thanks for cats and warmth.
Wishing you a wonderful Thanksgiving week!