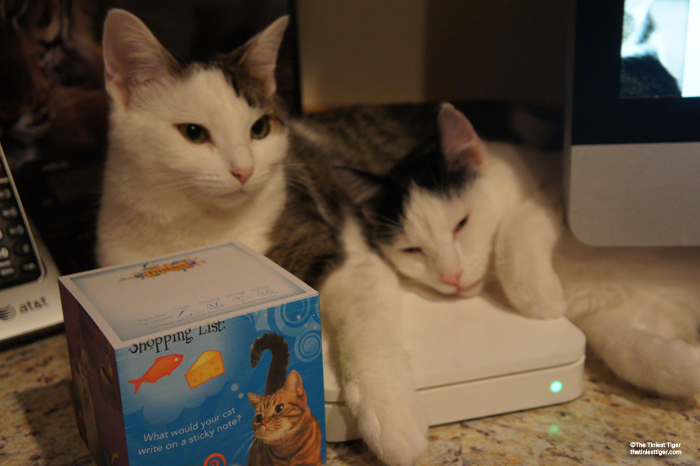 Annie Knows It Is Nice to Share
Now that Eddie and I have taken on more responsibility to continue in Gracey's paw prints, we spend a lot more time in the office.  Our favorite place to work is on the landing strip of the AirPort.  This location is super warm and encourages us to think for hours.  Eddie and I do our best to share and we get along great for the most part. But sometimes it is hard to share.

But Sometimes it is Hard to Share
Like right now, for example.  Can you see how Eddie is subtly trying to take more than his half of the AirPort?  I know he looks sweet and innocent just like he is sleeping but he is slowly sneaking more and more of  the landing strip. I think I am going to gently nudge him back over with my leg.  If I am careful, I will get him to move over just enough for me to get more warmth. Ever so gently, like when our mom sometimes nudges our dad when he is snoring.  Not that he snores. Whoops.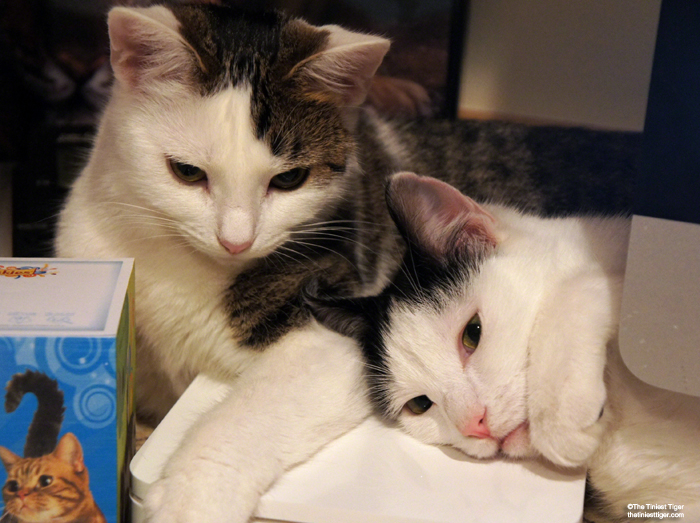 There, I was able to get a little more of the landing strip.  I don't think Eddie even noticed.  Maybe I will try to take a little bit more so I can be super warm.  I am going to nudge him again.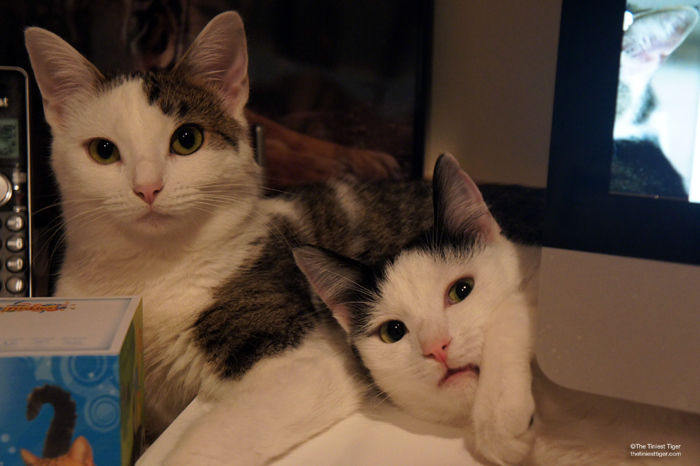 Annie Takes More Than Her Fair Share
Rats.   I pushed a little too hard and Eddie squealed on me. And now, I am getting the eye from my mom.  Oh boy, here comes the  "it is nice to share talk".   I know it is nice to share, I really do, but it is also nice to be super warm.  Yes,  I love Eddie and am lucky to have such a nice brother. I promise to do better at sharing.  Eddie is such a baby.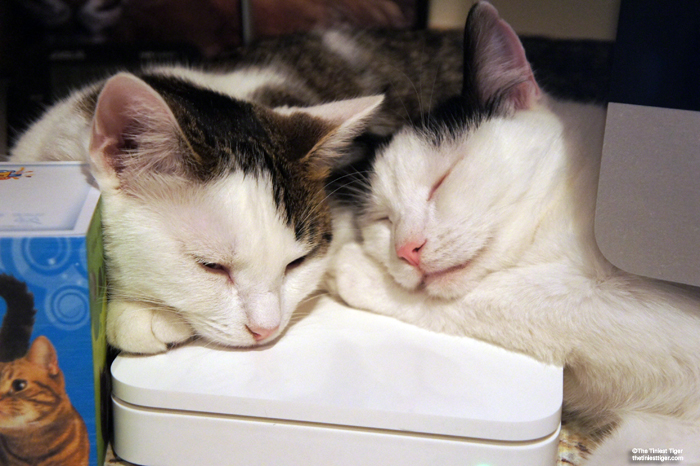 Annie Knows it is Nice to Share
So sharing isn't so bad after all, I am nice and warm and everybody is happy, even though Eddie has more than half of the landing strip.