There is Something About Winter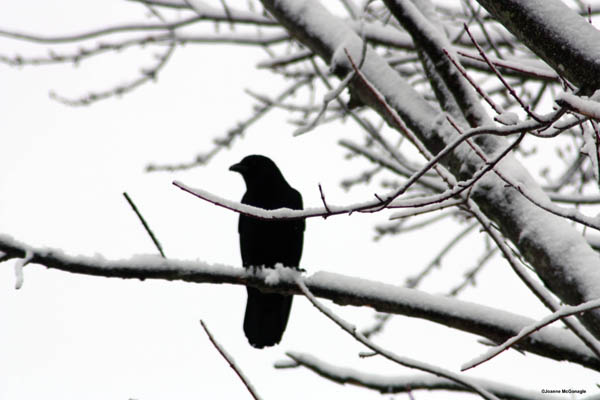 There is something about winter. The silence that follows a blanket of  newly fallen snow.  The bitter wind lending an excuse to remain inside, in solitude. Being still is easy when the world is frozen. But time doesn't freeze nor even slow down, it just seems that way and is why I welcome winter and hate to bid her farewell.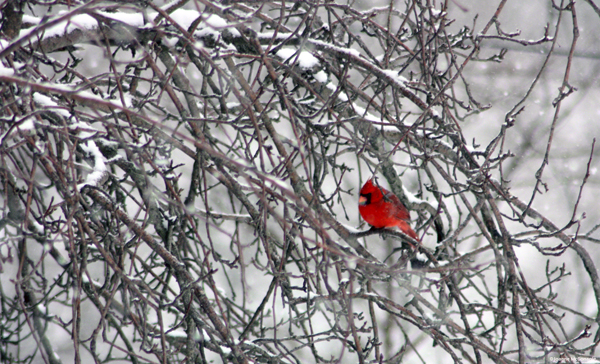 Even to this long, harsh  season, my heart is reluctant to let go.  No more waking up to a tree branch delicately coated with white, of bright red cardinals unable to hide in the bushes and to deer tracks through the yard. No more -20 and overly excited weather reports predicting record cold with a hint of doom and gloom.  No more moments to stand quietly watching the snow collect on the deck.  No more excuses for putting on my pajamas in the early evening and tucking in under a heated blanket and escaping into a  good book.
Swapokmund in Wintertime
This morning I reminisced  about walking  on the boardwalk in Swapokmund in wintertime.  I remember  how cold we were covered in mist from the Atlantic's crashing waves.   The off season felt more like a ghost town than a vacation destination. All the empty houses and not another soul walking.  Even our kindly innkeepers couldn't help but wonder why we were there and without a rental car.
We ducked into the Western Saloon Restaurant, and the hot soup made the obvious stares from the locals tolerable.
The next day we tried  to visit  a few attractions but found them padlocked for the season.  We walked along the Atlantic towards the pier with plans to dine at the Jetty, but after a frigid and precarious walk out to the end of the pier with waves crashing and splashing at our feet, it too was closed and not to reopen for a few hours.  We were so chilled we took refuge on the outside deck of The Tug and a sympathetic  waiter who tried to light a portable heater but the wind won the fight.  We  were shown mercy and escorted inside to a small table where it was warm and cozy and the food was delicious.  We decided to splurge and take a taxi back to our accommodations.
I don't think I've ever been that cold.
And then I wondered what made me think about Namibia this second to last day of winter.  Perhaps because the stop in Swapokmund was near the end of the trip and I was missing you and your dad.  Just the same way I am missing you now.
There is something about winter and the lure of melancholia that agreed with me this season.   The long winter gave me time to grieve and to reflect on life and where to go from here.  For that I am grateful.
Spring Arrives in Two Days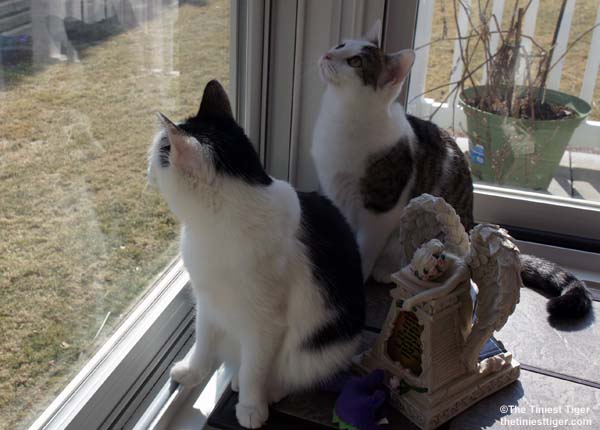 Spring will officially be here in two days.   Annie and Eddie are ready and waiting.  Eddie especially loves being in your sun room.  I see the remains of the tomato plant reminding me I didn't properly clean up the deck for the winter.  There is even a half bag of  potting soil still propped up on the steps.  Sorrow took over and prevented us from doing even some of the menial tasks.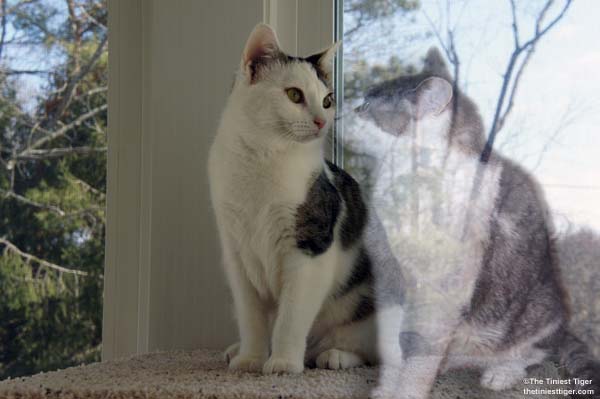 Sometimes when I see Annie from the right side, I am taken aback by how much she reminds me of you.  But from the left side, she is all Annie.  The kittens are nearly grown now and they are good company.  Annie seems to know when I feel especially sad.  She comes up and gives me a nose tap and curls up really tight in the crook of my neck.  Then she purrs her little heart out.  Yesterday was 10 months since we lost you.
It is warmer today.  I am getting ready to go feed the birds.  I like to think  you are with me.