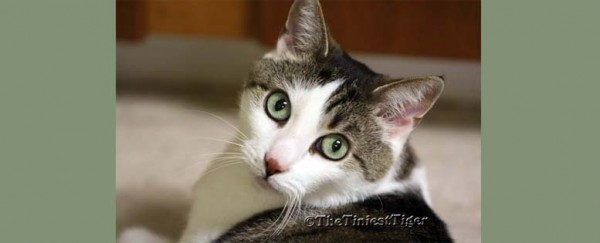 I woke up early to the sound of pouring rain. Before I could open my eyes I felt a cold nose and Annie's soft fur against my neck as she nestled in under my chin. Once she got situated I wrapped my left arm around her and she purred me back to sleep.
I wasn't in a hurry to get up. It was Sunday morning, the 17th of May, two years without you.
About an hour later, I woke up to Eddie's soft cry. He has the sweetest little meow. He was sure it was time for breakfast, and he was right in fact we were 30 minutes late. By the time my feet hit the floor Mercy was ready and waiting by the door.
Walking out to the kitchen I am led by three tails straight up and curled. My entourage. Every single morning this makes me smile. Today was no different, just a little more bittersweet.
The rain kept coming today.  Annie and Eddie spent part of the day with Bad Kitty watching the rain and they reminded me of how you used to sit with Bad Kitty and watch the rain too.
Annie is a little wild and she keeps us on our toes.  She loves to watch the birds from the Cat Power Tower while the boys prefer to snooze on the sofa. Eddie sleeps beside Lazy Leopard.
Eddie loves to sleep in your heated thinking circle and Annie curls up with your dad on the slanket on the sofa.  Mercy prefers to sleep on the sofa in the sun room
We moved your chair and ottoman over beside the kitchen.  Annie and Eddie love to watch us while we prepare meals.  This makes us laugh too.  They love the chair as much as you did.  We are so happy we kept your favorite things for the kittens to enjoy.
This afternoon, your dad and I filled all the bird feeders and made sure we had extra treats for Bossy Backyard Blue Jay.  I made a special stop to pick up peanuts on my way home last Wednesday.
Your dad was quieter than usual today.
We made progress carrying on the mission of The Tiniest Tiger by expanding Triple T Studios. Our community now sponsors a Lion Guardian which I know would make you very happy.  We are also sponsoring a Cheetah and a baby elephant too.  Last week we were able to help Grayson County Humane Society by sponsoring the transportation of 8 kittens and their mother to their forever homes.
I still have your photo as my screen saver on my desktop and on my phone.  I don't feel like changing the images. I like seeing your photo.
Most days we go along and smile when we see the reminders of you around our home.  When there is sadness, Annie seems to know and  comes to comfort us.  Annie is our moon.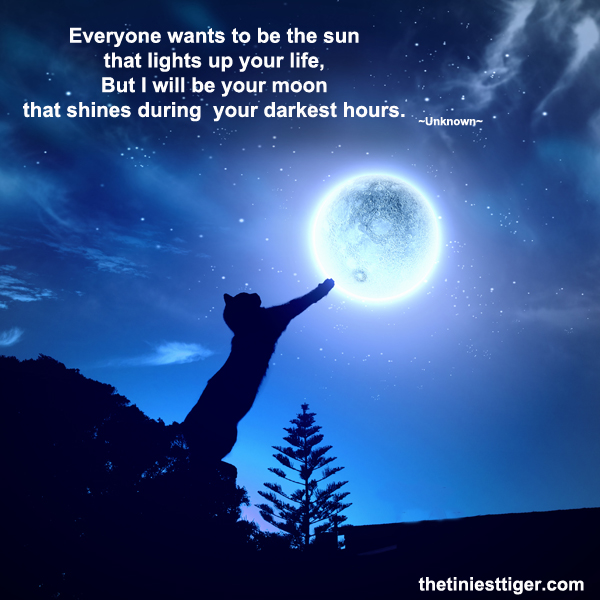 You are forever in our hearts.  We love you.  Thank you for sharing your life with us.
Joanne and Paul